I'm here. This past week was a little crazy with meetings, appointments and traveling. I fell off of the workout bandwagon, but plan to hop right back on today after work -- I really do feel better in general and am happy with my slow but steady progress.

Priorities have really been on my mind a lot recently. What do I spend most of my time devoted to? Are they things that help nurture meaningful relationships like my marriage or with God? A lot of times the answer is no. It's usually spent at work, worrying about the future, watching TV or reading blogs. If only I spent that time on something productive -- meeting a new friend for coffee or diving into God's Word for 30 minutes a day. I think I've been hiding behind the fact that I'm in a new place without many friends, blah, blah, blah. What a great opportunity to meet new people and build new relationships! I started a women's bible study at church last week -- we are doing Beth Moore's revised 'Breaking Free' study and I'm SO looking forward to that time Tuesday evenings.
I've got big ideas in store for my sewing world, but need to get all of my ducks in a row before it can become a reality. I want to make sure that it supplements my responsibilities at home and with family rather than supplanting them. Here's a sneak peek, though: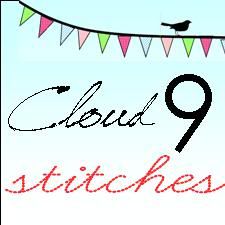 I'll leave you with Matthew 5:5 -- this version from the Message is particularly meaningful to me right now.
"You're blessed when you're content with just who you are—no more, no less. That's the moment you find yourselves proud owners of everything that can't be bought."